Case Study
During the pandemic surveys of nursing staff highlighted issues relating to the poor comfort, fit and durability of oversized, isolation gowns. The rudimentary design and fabrication of this personal protective equipment (PPE) was the result of a crisis-managed situation whereby the PPE industry, including new companies, adopted an unsustainable, 'non-circular' approach to meet demand, impacting human and environmental contexts. The 'one-size-fits-all' approach to both disposable and reusable gowns affected all healthcare workers treating patients with coronavirus but particularly female nurses (75% of the NHS workforce) staff from BAME groups, and male nurses of slight build.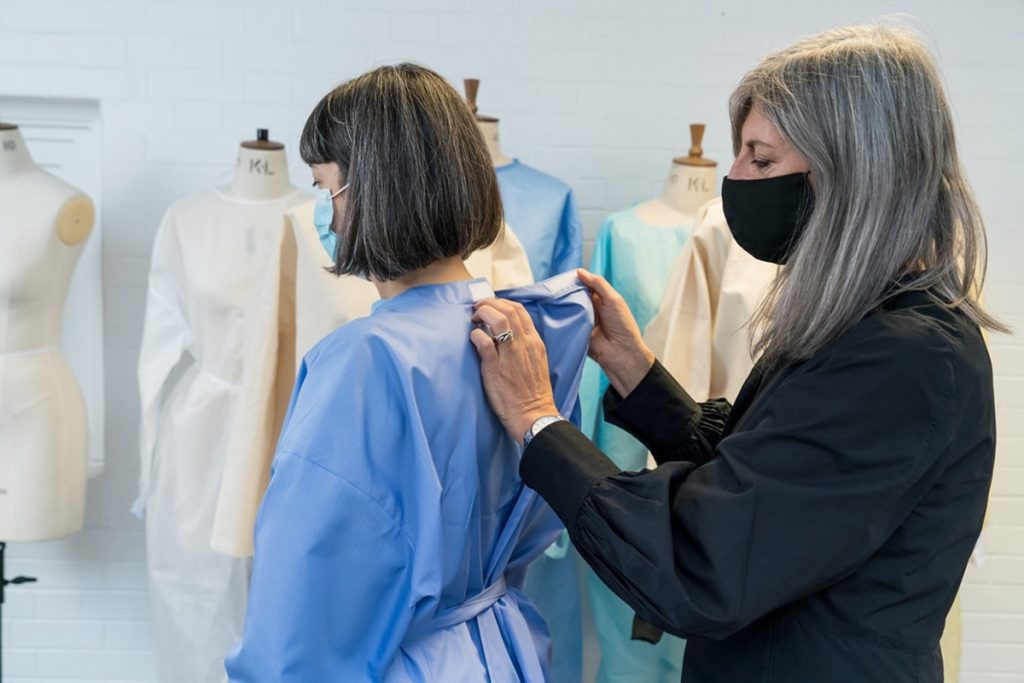 Collaboration with local NHS trusts and established PPE textile, garment manufacturers and healthcare laundry providers has facilitated a circular design (and economy) model. Working directly with stakeholders has enabled us to develop a comfortable, sustainable gown that meets PPE testing and certification.
The needs of nurses were prioritised through interviews with clinical leads who circulated an online Gown Survey to their teams. Analysis of the responses confirmed that 75% wore disposable and 25% reusable gowns with necklines, sleeves, cuffs, overall fit and fabrication attributed to comfort and protection.
Size and length
62% wore either Large or One-size gowns, with 60% indicating that they were too big, creating problems for shorter nurses e.g.
"If small gowns are not available I risk tripping up."

Anon, Online Survey 2021
Fabrication
The heat inducing properties of gowns were a significant problem, supported by the desire to be sustainable:
"A breathable material is very important. Since the pandemic started we have been using reusable washable fabric gowns rather than disposable plastic gowns and I much prefer the environment consequences of this."

Ibid.
Sleeves, fastenings and cuffs
Sleeves were generally too long, particularly for female nurses (81.8% of the sample). Ties at the back neck were fiddly:
"Could have bigger ties as being big and tall makes it hard to tie."
Elasticated cuffs were uncomfortable with an expressed preference for rib.
Analysis of the responses reiterated the issues identified through the literature and gown reviews.
The Reusable Gown System
Comprises eight sizes: XS-3XL, fabricated in breathable, fluid repellent fabric (99.3% polyester/0.7% carbon) with a 70-80 wash lifecycle, and including a doffing hook to mitigate cross contamination. The gowns are in production, manufactured by Anze Ltd, UK who are supplying their existing customers. The designs are the outcome of the research team's design developments, the company's 20-year track record of producing washable surgeons' gowns and the feedback from nurses. The NTU/Anze/NHS protoypes encompass modifications to: the shape of the neckline and sleeve head/armhole; sleeve and gown length; back-neck fastenings, and grade rule to accommodate more varied physiologies between sizes.
Wearer trials are in process to assess the impact of the hybrid gowns on enhancing wearer experience.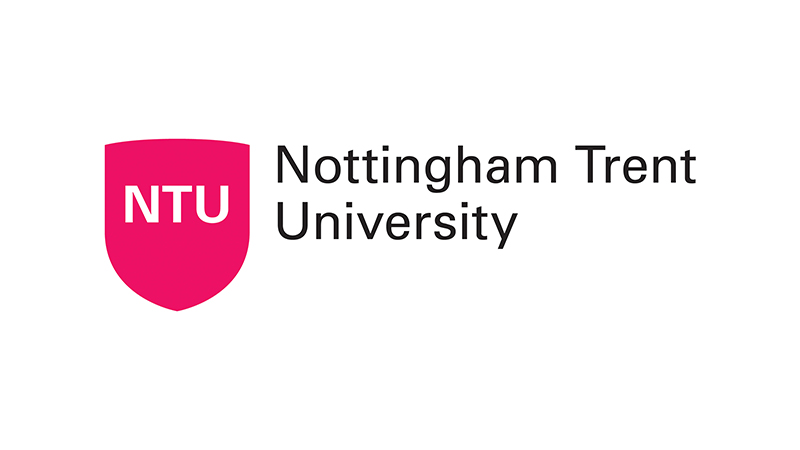 Researchers
Katherine Townsend
Eloise Salter
Karen Harrigan
(Nottingham Trent University)
Sonja Sterman
(University of Maribor, Slovenia)