This blogpost records synchronous and asynchronous conversations between Pascale Aebischer, of the Pandemic and Beyond coordination project, and Luba Pirgova-Morgan, who is examining the impact of Covid-19 on research in the Global Challenges Research Fund and the Newton portfolios, as part of the PRAXIS project at Leeds University.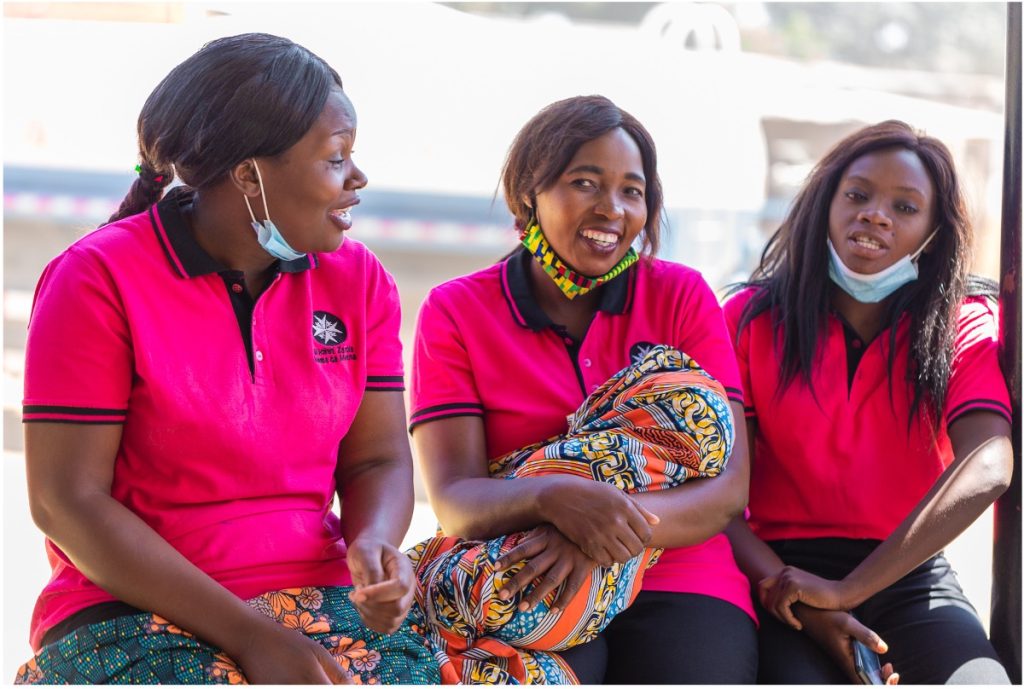 Pascale:
We're both of us working with a large number of researchers who have had an extraordinarily challenging time working through the Covid-19 pandemic and finding new ways of doing their work, with lots of adaptations required of them as they had to find research methods that would allow them to interact with individuals and communities in a Covid-secure, socially-distanced way. In many cases, for the researchers in the Pandemic and Beyond portfolio, this has involved shifting communications online. And that, in turn, has meant that new rules had to be worked out to keep everyone safe.
I remember filling in an ethics form for my own Digital Theatre Transformation project in which we simply explained that we were going to conduct interviews with audiences via Zoom, and where our main concern had to do with how long we were going to keep the interviews on our Sharepoint in order to be compliant with General Data Protection rules. But we were ill prepared for what then happened when we had the actual Zoom conversations with our audience members, in which we not only got access to their homes in a way that would never have happened before the pandemic, but we also got access to their feelings in a way that was unprecedented. Lots of the people we communicated with for that project were desperately hungry for contact, so that the conversations often felt as though they were not so much research as also a form of therapy. And there were quite a few tears during those conversations, too.
Talking to the other researchers on Pandemic and Beyond projects who had interactions with research 'subjects' on Zoom, it's clear that we were not alone in this: there's something about the combination of social isolation and the access to people's homes on Zoom that catalyzed a lot of emotion, and that turned research conversations into something much more personal than our normal research protocols prepare us for. Is that something that chimes with what you've heard from your own portfolio? How has Covid-19 impacted on people's research methods?
Luba:
That is something that has definitely emerged through the Praxis Project: Covid-19 Strand as well. There has been a significant impact on the mental health and wellbeing of researchers as well as the completion rate and success of the projects as research methodologies have transformed amidst the pandemic. In many cases, projects were more successful as they innovated and found new opportunities for research and new partnerships that emerged.
But this wasn't just limited to the research projects, practitioners, and practices. With innovation in all aspects of research projects to the opening of new modes of communication, many researchers in the interviews called for an expansion of existing ethical frameworks or even the development of new ones. This expansion or development of new ethical frameworks does not change the existing understandings of ethical research, but rather it is to take into consideration the pandemic context and the severe changes to communication practices that have occurred as a result.
For example, with many of the research projects moving online, data collecting, analysis and dissemination will require an ethics framework that can reflect on the different applications or online mediums of communication, sharing, and transfer. These different mediums, arguably would require different ethics frameworks or as suggested by respondents, a more flexible ethical framework.
Further, this re-invention of ethical parameters was seen as necessary in order to specifically incorporate the changes of our lived realities shaped by conducting research amidst Covid-19. The pandemic changed not only everyday lives but the entirety of the lived realities. The balance between work and life in particular came to the foreground as new boundaries between the private and public sphere were drawn with repeated lockdowns, new rules and regulations, and often, a temporal closure of businesses, offices, universities and schools. Congregating at home to stop the spread of the disease is easy on paper, but the reality often reflects a circus-like act that must take place. Care responsibilities and home schooling while chasing project deadlines were reported to be particularly difficult and made the home/work balance often difficult to maintain.
That being said, there were various coping mechanisms that were put into place by researchers to help them balance their work/life priorities better.  'Flexibility' and 'adaptability' of working schedules and expectations were crucial for maintaining work on the projects with often work hour reduction and physical changes to their environment being the most cited approaches.  These physical changes in the environment spanned from allocating specific 'work only' areas in the home to moving house to an area where they may receive additional support from extended family members or friends.