This blogpost records synchronous and asynchronous conversations between Pascale Aebischer, of the Pandemic and Beyond coordination project, and Luba Pirgova-Morgan, who is examining the impact of Covid-19 on research in the Global Challenges Research Fund and the Newton portfolios, as part of the PRAXIS project at Leeds University.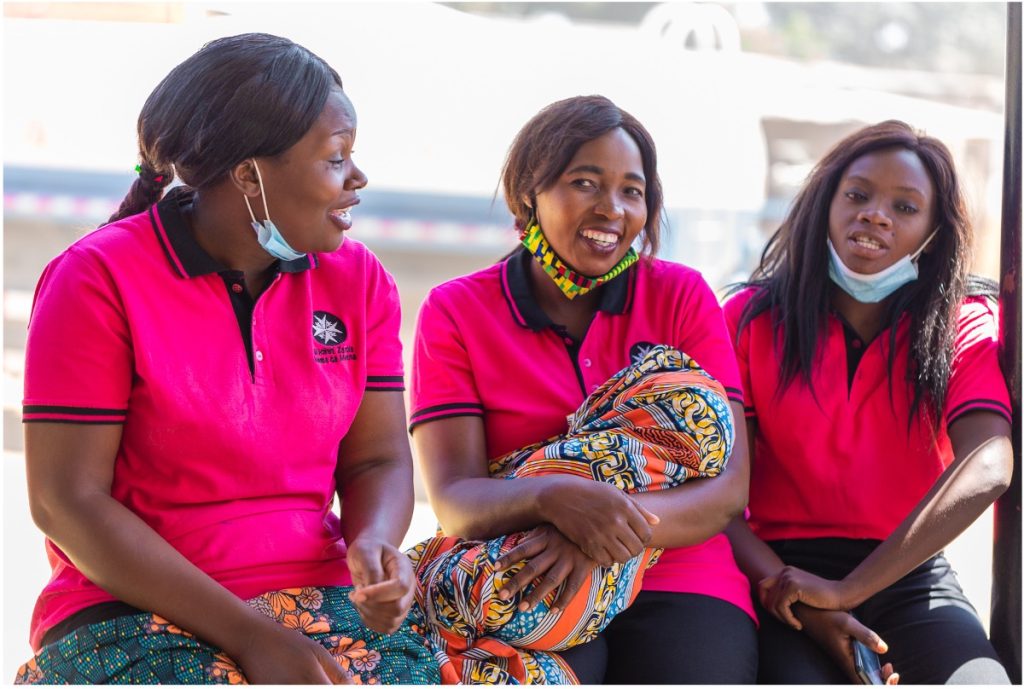 Pascale:
We're both of us working with a large number of researchers who have had an extraordinarily challenging time working through the Covid-19 pandemic and finding new ways of doing their work, with lots of adaptations required of them as they had to find research methods that would allow them to interact with individuals and communities in a Covid-secure, socially-distanced way. In many cases, for the researchers in the Pandemic and Beyond portfolio, this has involved shifting communications online. And that, in turn, has meant that new rules had to be worked out to keep everyone safe.
I remember filling in an ethics form for my own Digital Theatre Transformation project in which we simply explained that we were going to conduct interviews with audiences via Zoom, and where our main concern had to do with how long we were going to keep the interviews on our Sharepoint in order to be compliant with General Data Protection rules. But we were ill prepared for what then happened when we had the actual Zoom conversations with our audience members, in which we not only got access to their homes in a way that would never have happened before the pandemic, but we also got access to their feelings in a way that was unprecedented. Lots of the people we communicated with for that project were desperately hungry for contact, so that the conversations often felt as though they were not so much research as also a form of therapy. And there were quite a few tears during those conversations, too.
Talking to the other researchers on Pandemic and Beyond projects who had interactions with research 'subjects' on Zoom, it's clear that we were not alone in this: there's something about the combination of social isolation and the access to people's homes on Zoom that catalyzed a lot of emotion, and that turned research conversations into something much more personal than our normal research protocols prepare us for. Is that something that chimes with what you've heard from your own portfolio? How has Covid-19 impacted on people's research methods?
Luba:
That is something that has definitely emerged through the Praxis Project: Covid-19 Strand as well. There has been a significant impact on the mental health and wellbeing of researchers as well as the completion rate and success of the projects as research methodologies have transformed amidst the pandemic. In many cases, projects were more successful as they innovated and found new opportunities for research and new partnerships that emerged.
But this wasn't just limited to the research projects, practitioners, and practices. With innovation in all aspects of research projects to the opening of new modes of communication, many researchers in the interviews called for an expansion of existing ethical frameworks or even the development of new ones. This expansion or development of new ethical frameworks does not change the existing understandings of ethical research, but rather it is to take into consideration the pandemic context and the severe changes to communication practices that have occurred as a result.
For example, with many of the research projects moving online, data collecting, analysis and dissemination will require an ethics framework that can reflect on the different applications or online mediums of communication, sharing, and transfer. These different mediums, arguably would require different ethics frameworks or as suggested by respondents, a more flexible ethical framework.
Further, this re-invention of ethical parameters was seen as necessary in order to specifically incorporate the changes of our lived realities shaped by conducting research amidst Covid-19. The pandemic changed not only everyday lives but the entirety of the lived realities. The balance between work and life in particular came to the foreground as new boundaries between the private and public sphere were drawn with repeated lockdowns, new rules and regulations, and often, a temporal closure of businesses, offices, universities and schools. Congregating at home to stop the spread of the disease is easy on paper, but the reality often reflects a circus-like act that must take place. Care responsibilities and home schooling while chasing project deadlines were reported to be particularly difficult and made the home/work balance often difficult to maintain.
That being said, there were various coping mechanisms that were put into place by researchers to help them balance their work/life priorities better.  'Flexibility' and 'adaptability' of working schedules and expectations were crucial for maintaining work on the projects with often work hour reduction and physical changes to their environment being the most cited approaches.  These physical changes in the environment spanned from allocating specific 'work only' areas in the home to moving house to an area where they may receive additional support from extended family members or friends. 
Pascale:
We've also had some really interesting conversations about the 'digital divide'. So many research projects are reporting back to us that the shift to digital is increasing access to arts and culture and to resources for audiences who, before the pandemic, were excluded from that work because of age, geographical location, disability, finances, etc. I'm thinking here, for example, of the work Richard Misek has done on audiences for live streams of performances and the ways in which the return to 'normal', in-person arts provision risks excluding those audiences again.
But other projects, such as Josie Billington's Covid-19 CARE in the Liverpool City Region (with whom we recorded a podcast), have also highlighted the extent to which arts providers have had to find ways of reaching people who do not own digital devices or who do not have access to Wi-Fi, and there's a real danger that while the shift to digital during the pandemic has opened up access for some communities, it has also contributing to further marginalization of already disadvantaged communities in the UK. Is that something that you recognize in your portfolios? How does that play out in the Global South, for example?
Luba:
When Covid emerged as global threat, one of first outcomes was the difference in ability to respond to the pandemic between those from the Global North and those from the Global South. These responses are connected to the difference in resources, health system infrastructure as well as other social, economic, political and cultural factors. For instance, researchers worry about getting Covid-19 as well as seeing their friends and family ill, and those worries are amplified by the health system context in which they exist. These concerns were particularly prevalent when making an urban/rural distinction as well as within the existing Global North and Global South disparity.
In addition to the health system organization that may fail amidst Covid, fears also spread over existing lack of health based resources. Covid-19 vaccines have become a politicized topic across the globe. Questions of who gets vaccinated and when can shape relations and everyday communication. In countries from the Global South, however, lack of vaccines or quality vaccines means that this politicization is less about choice and more about ability.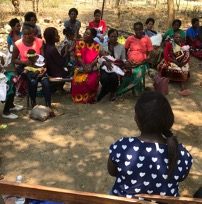 Much of the misinformation around vaccines is also due to the digital divide you mention. While mobile data and Wi-Fi are readily available for many in the Global North, that is not the case in the Global South. Researchers transferred much of their unused travel budget during the pandemic to purchase mobile data, devices and in some cases even electricity generators in order to maintain communication with partners on the project. With much of the project communication moving online because of Covid-19 restrictions, travel is seen as less necessary for certain types of project engagements and interactions. Project meetings, conferences, and various types of events have been moved online. Teaching and learning have also become digitized because of the pandemic. But that also means that the Global South with unstable internet is being more and more marginalized in this Covid-era world.
Pascale:
A third area where I think there's a fair bit of interesting overlap, but potentially with significant differences, too, between the projects in our respective portfolios, is in the ways in which the projects have represented a lifeline for vulnerable communities that risks being cut short by the end of the research funding streams. Many of the people I've been talking to are worried about what will happen to the communities they've been working with once the emergency Covid-19 funding runs out. There are community gardens that might not continue growing (cf. our podcast with Les Levidow of the Local Food Growing Initiatives project), neurodiverse children who have been supported by theatre companies who might no longer be able to get that support (cf. our podcast with Paul Heritage, Flute Theatre's Kelly Hunter MBE and Alexandra Ajauro Alvarez of La Plaza Theatre, Peru, talking about their 'Heartbeat' project), and freelance creatives who have been given a lifeline through the work of researchers on rapid-response Covid projects (e.g., Vanessa Toulmin's project on Covid-19 and Sheffield's Cultural Sector) – there's a concern that the impacts of the pandemic on the people benefiting from these research projects will long outlast the availability of funding. So one of the big lessons we've learned is that when planning research to address a crisis, we need to pay attention to the exit strategy and to making the help we offer within the context of our research projects sustainable beyond the end of the project funding, by equipping our partners with the means to carry on without us.
Are there lessons we might be able to learn from research in your portfolio, too?
Luba:
One of the main lessons to be learned from the Covid-19 pandemic, I think is related to the concept of 'power'. Where is the power in a project, who is engaged in power relations and how has the pandemic impacted those power dynamics? In many projects, the power dynamics shifted because of inability to travel to the project sites; so more power and ownership over the project was given to local researchers and partners, and that in turn opened up new possibilities, alternative perspectives, and changes toward a more sustainable and resilient research designs.
For instance, some projects from the Praxis Project: Covid-19 Strand engaged with reconfiguring research practices to shift away from cross-country collaboration and towards cross-regional collaboration. Such projects encouraged local partner initiatives and often, gave ownership of the project back to the communities that were being researched. This means that in the long run, the impacts of these projects could also be maintained in some form by those within the community who are already engaged in the project. Other projects relied more heavily on their local partners for the completion of the study and deliverables during the pandemic. An excellent example would be a project from Professor David Swann titled 'Life-Saving Lullabies'. This is a project that collaborated with St John Zambia in the running and maintenance of the research in the long run giving the local team authority that without Covid-19 would not have been possible. All the images in this blog post are also from 'Life-Saving Lullabies'.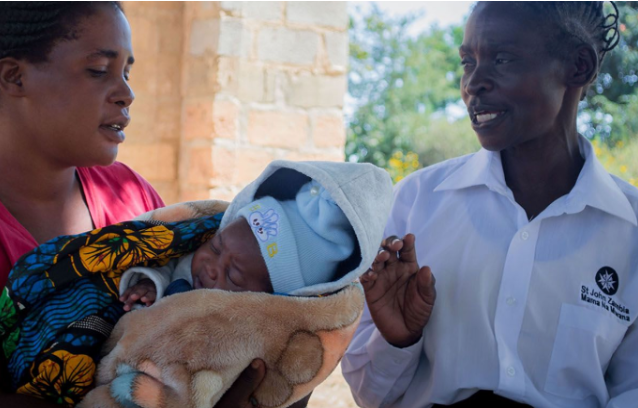 Another lesson learned from the Covid-19 pandemic is that despite the digital divide between Global North and Global South that exists, there is a newfound effectiveness of online communication and remote communication. The efficacy of online meetings and virtual communication were exalted, particularly where audiences that may not participate in person for different reasons were engaged as well as a way to address resource disparity or temporal concerns such as lack of time and ability to travel to an event, a problem now solved with the click of a mouse or phone.
So with Covid-19 restrictions lifting, current online events were seen to transform into hybrid communications as the post Covid methodology for engagement. Hybrid communications are also seen as beneficial for the environment as with a reduction in travel as there is reduction in emissions, while also being responsible to travel only as needed, a reflection of growing climate change and climate justice concerns globally.
Pascale:
Thank you, Luba, for sharing these thoughts, stories and images. My hope is that this write-up of our informal exchanges can record, for the benefit of other researchers and funders, some of the often 'invisible' but very real challenges that our researchers faced during the pandemic, along with some useful thoughts about how this might change our approach to ethical research design in the future. Here's hoping that 2022 will bring lots more research and insights – Happy New Year!