Case Study
Our research project 'Assessing the viability of access and benefit-sharing models of equitable distribution of vaccines in international law' predicted that low-and-middle-income countries (LMICs) would receive significantly fewer vaccines, and receive them far later, than their developed country neighbours. We sought to understand why this is the case, and, crucially, to understand if legal and policy options being pursued by organizations like the World Health Organization could improve this clear injustice. To do this our team evaluated, in real time, international efforts to secure improved access to vaccine for LMICs, such as the COVAX initiative. Our research concluded that initiatives such as COVAX were largely unsuccessful, due to a range of factors. These include unsustainable financing, poor contractual management, insufficient global supply, unequal geographical location of vaccine manufacturing capacity, and intellectual property rights. These problems remain to this day, and unless clear, concrete action is taken, during any future pandemic billions of people around the world will be without timely access to lifesaving vaccinations.
Our project utilised a range of public engagement and impact related activities, including providing a briefing report to Members of the House of Commons and the House of Lords, writing in newspapers such as the Guardian, national and international radio and television interviews, and delivering public lectures. Such activities have increased awareness of equitable access to vaccines issue amongst the public, see for example, the number of reads and shares of the Guardian article, and that Eccleston-Turner appeared on an hour long "Monday night Panel with Iain Dale" on LBC 17 November, 2020, taking calls from the public.
The video of Eccleston-Turner on LBC received over 1800 watches on YouTube, as well as those who listened live on radio. The comments on the link demonstrate how the intervention raised awareness and changed the audience's opinion.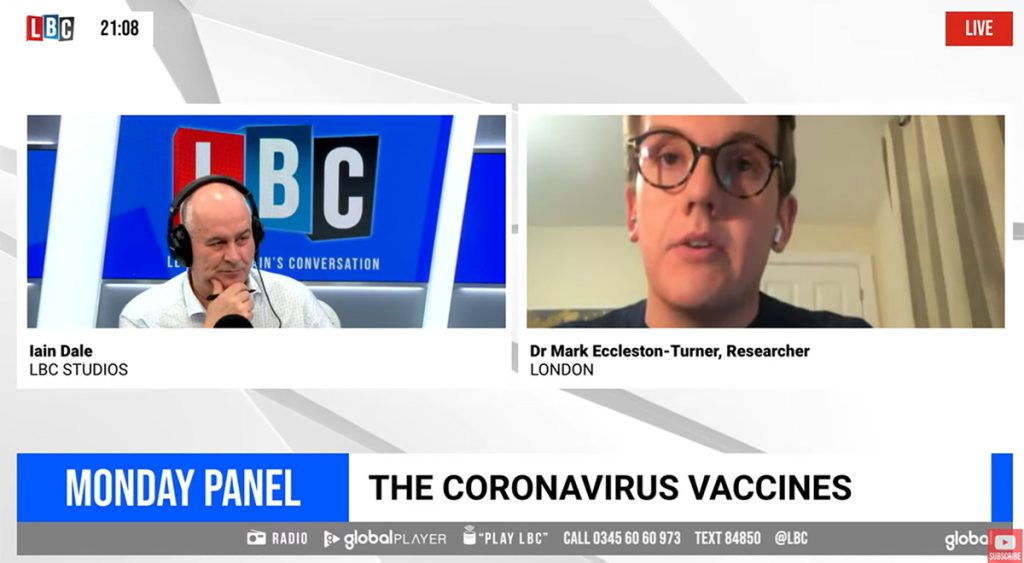 A number of the "questions to be resolved" within our briefing report have been raised in Parliament since our report was submitted to members of the Commons and Lords. Examples include the Hansard contributions by Baroness Goudie (Lab) on Thursday 15 October 2020, Lisa Nandy (Wigan) (Lab) on Thursday 5 November 2020, and Lord Collins of Highbury (Lab) on Wednesday 25 November 2020.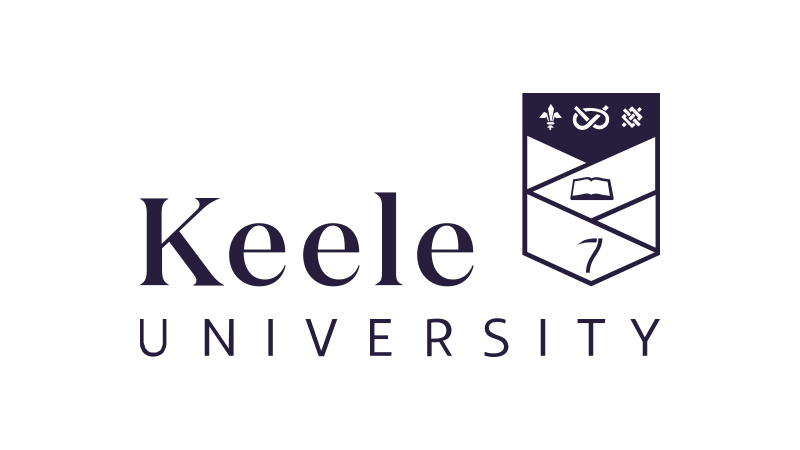 Researchers
Mark Eccleston-Turner
Alexandra Phelan
Michelle Rourke
Harry Upton