Case Study
Theatre and performance artists innovated in their open-air practices during the pandemic, addressing the impacts upon the cultural sector and social isolation caused by lockdowns, alongside the ongoing protracted crises of climate change and biodiversity loss.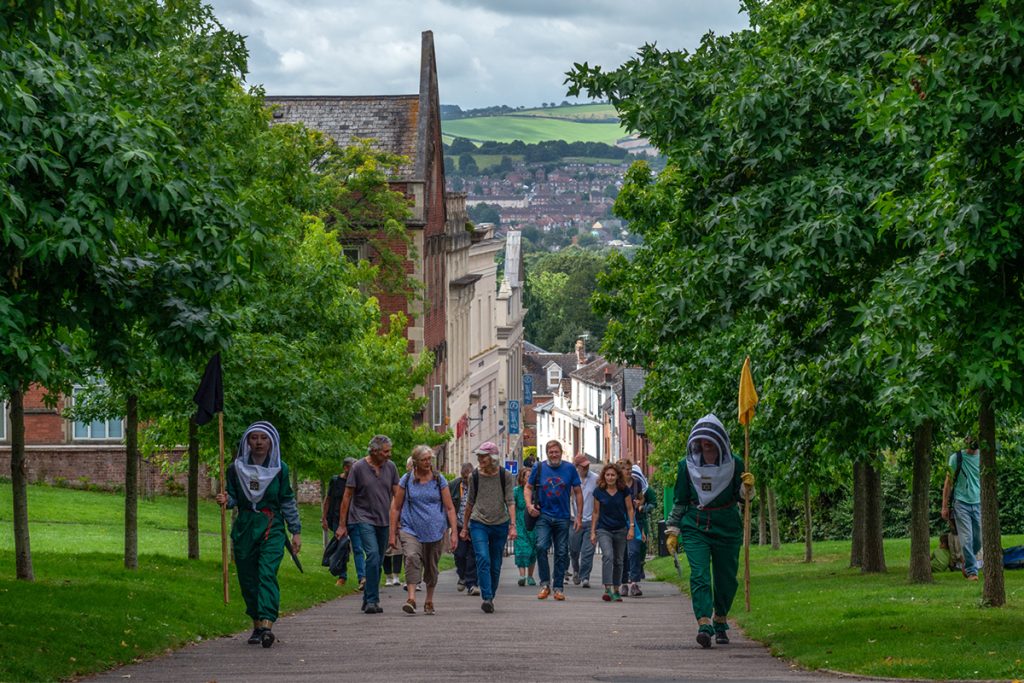 Spanning theatre and management studies, Outside the Box: Open Air Performance as a Pandemic Response worked with civic partners to identify public spaces that might safely be used to allow people to gather safely for live open-air performance, aligned with the environmental aspiration to "Build Back Better" in the cultural recovery.
Alongside scoping interviews and surveys with artists and local authority events officers, the project used a practice-based approach, commissioning six environmentally attuned outdoor performance events in the city of Exeter.
As the country opened up after the first lockdown, theatre makers found ways for people to meet safely with each other and with their environment. Their work responded to the appetite for in-person events by enabling the safe gathering of dispersed audiences. They also modelled possibilities for sustainable cultural practice that can contribute to placemaking and environmental wellbeing.
The commissioned performances took place in lower risk, environmentally sensitive open-air settings. In Exeter, the commissions contributed to the regional revival of live performance cultures.
As these indicative audience remarks suggest, the links between human and environmental wellbeing can be foregrounded in performance:
The whole day, the whole experience felt a lot about connection to me… and the repair, we talked about the visible and invisible repair, of the landscape, which was on our minds, but I also felt there was a repair in us and our connections to each other.

Audience response, GPS Embroidery by Lizzie Philps
As we walked, I heard about the plague and swine flu and the diseases of bees. I didn't want the performance to be related to this pandemic, but it built up slowly in a safe way. My brain made me think – 'Who owes what to who?' It made me think about the relationship between bees and humans. I started to appreciate the sounds, smells and the environment more.

Audience response, Tell it to the Bees by Louise Ann Wilson
The research with local authority events officers across the UK found that live performance plays a key role in local recovery, but smaller, arts-related events in outdoor spaces would benefit from more tailored support. Flexible and creative responses from local authorities are key in supporting open-air practices and increasing the range of outdoor spaces used for performance. Increased administrative burdens are an impediment to success, however. The research points to the importance of bespoke guidance and regulation to enable smaller events and performances that pose less risk.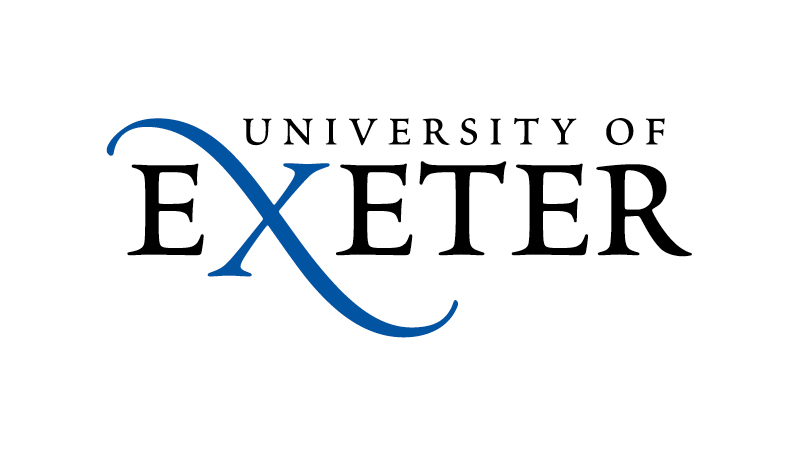 Researchers
Evelyn O'Malley
Cathy Turner
Tim Coles
Giselle Garcia
(University of Exeter)